Established in 1993, NAOS Ship and Boat Design is a Ship Design Company with a particular specialization in Ro-Ro Ships and RoPax-Ferries. 
The company began its business mainly supplying designs to the Visentini Shipyard but has gradually expanded into the international market, now accounting for more than 50% of its annual sales. 
Today it heads a group of companies in Italy, Spain, Croatia and Sweden, with a total of 30 employees. 
It invests more than 15% of its turnover in R&D and new design tools, pioneering innovations in several sectors of ship design.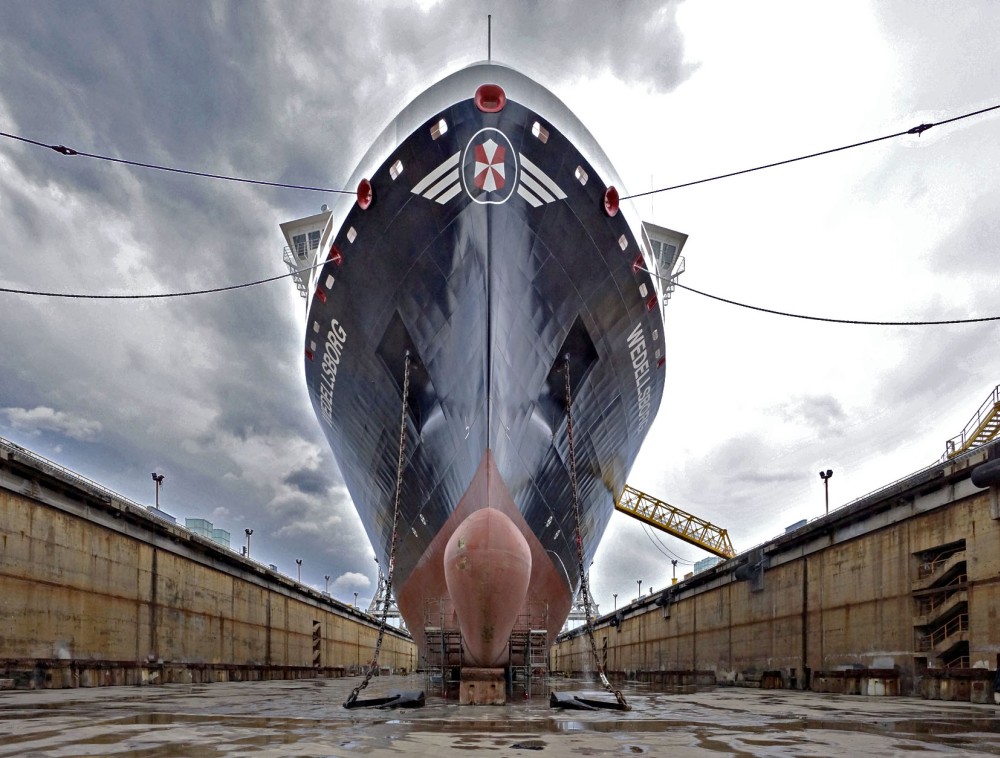 Una gamma completa di competenze professionali
Feasibility study
Dimensions optimisation
Ship's cost evaluation
Preliminary tech. specification
Consultancy for Owners and/or yards
Technical specification
General arrangement plan
Ship weight evaluation
Hydrodynamic
Stability
General machinery arrangement
Structural general arrangement
Scantlings according class. Societies rules
Direct structural analysis with finite elements
Hull 3D modelling
Workshop drawings
Material specification lists
Nesting
N.C. cutting.
Diagrams in Engine room
Diagrams outside engine room
Engine room and various spaces ventilation balance and diagrams
Thermal balance
Fast ship hull form
3D rendering drawings
Software development
Design and workshop drawings for cargo access equipment
Surveys and inspections
Preparation of Solas requested Manuals
Ship's safety plan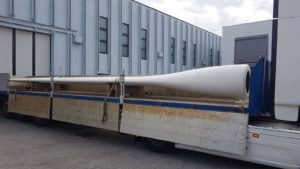 After the long and problematic pandemic period, with consequent slow down of many activities, fiberglass wing blade, already manufactured in April, has been transported to
Read More »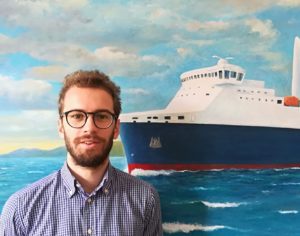 First to be graduated at distance under Covid safety measures at the faculty of Naval Architecture of Trieste, Federico Franceschini has been employed at NAOS from the 1st of June.
Read More »

WIND ENERGY PROPULSION AID FOR SHIPS
The project aims at the development of the WSM (Wing Sail Module),
an innovative module which exploits wind energy
in order to reduce the use of fossil fuels in the propulsion of ships.
The WSM module consists of a rigid folding wing
that can be used on board different types of ships.
– Per la progettazione di impianti di macchina e di scafo– Il diploma di Macchinista Navale sarà un titolo preferenziale– Richiesta padronanza della lingua inglese–
Read More »
– Esperienza o sviluppo di tesi in fluidodinamica numerica o sperimentale – Una buona conoscenza della propulsione velica e della fisica che la governa, rappresenta
Read More »
– Naval Architect with some experience in the design of RoRo and RoPax vessels
Read More »
Telephone: + 39 040411241 / + 39 040410329
Email: mail@naos-design.com
Address: Via G.Murat, 16 - 34123 - Trieste - Italy